Energy Saver Switch
stars, based on 0 reviews
Energy saving switch allows maximum energy savings without sacrificing guest comfort.
Whenever the guests leave their rooms, they will take out the card from the switch and
the room power will be cut down automatically. Switch card and room card can be the
same card. This would greatly help hotels shorten the pay-back period and prevent the
fire-disaster.
Features of Energy Saver Switch
●When guest open the door with room card and insert the card into energy saver switch, the general power of guest room will turn on.
●When guest leave the room and withdraw the card, power cut delay to protect the circuit.
● Helping hotel management and energy conservation.
Specifications
●Card type:mifare S50 card.
●Working voltage: DC5/12V,AC110/220V.  
●Maximum load power: 8800W.  
●Relayed power-off time: 20 seconds.  
●Mechanical Life: more than 100,000times  
●Working temperature: -10℃~50℃;  
●Working humidity: 0~80%RH  
●Dimension: 86mm×86mm  
●Shell material: fireproof antiflaming PC plastic.
Wiring Diagram.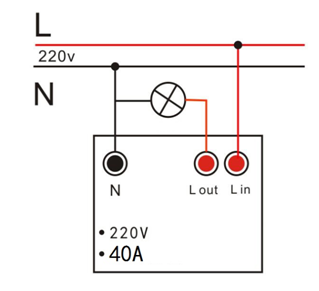 Your cart is currently empty.