Fingerprint door lock DL03
Newgy Fingerprint door lock DL03

Is someone visiting when you out?
Remote one-button unlock anthorization.
When you go out, you can open the door by using Tuya or TTlock APP to send a temporary password to the visitor.
Product features of Fingerprint door lock DL03
1. Semiconductor fingerprint recognition. Rufuse to copy the prosthesis fingerprint.
2. Remotely unlock via Wifi APP Tuya or TTlock. More convenient and safe.
3. Self-locking function. Realizing intelligent lock.
4. Support tge Anti-Peeping virtual password enter.
5. Touch keypad.
6. M1 smart card unlock. Support card unlocked,gently brush to unlock. Easy to carry.
7. Low consume design. Ulock 20 times per day,the battery will use 2 years. Low power warning function.


Technical Parameters for Fingerprint door lock DL03
1.Dimension: L310mm* H72mm* W23mm
2.Battery life: 20 thousand hours
3.Door Thickness: 4-10CM
4.Support the physical key for back up
5.Applicable: Hotel lock/Apartment lock/Residence lock
6.Unlock method: mechanical key / password / RFID card / APP
7.Security: Anti-peeping funtion
8.Battery: Low battery alarm / USB emergency charging
9.Support: Left open/right open/inward open/outward open
10.Support systems: Android and IOS.
11.Support APP: TTlock or Tuya.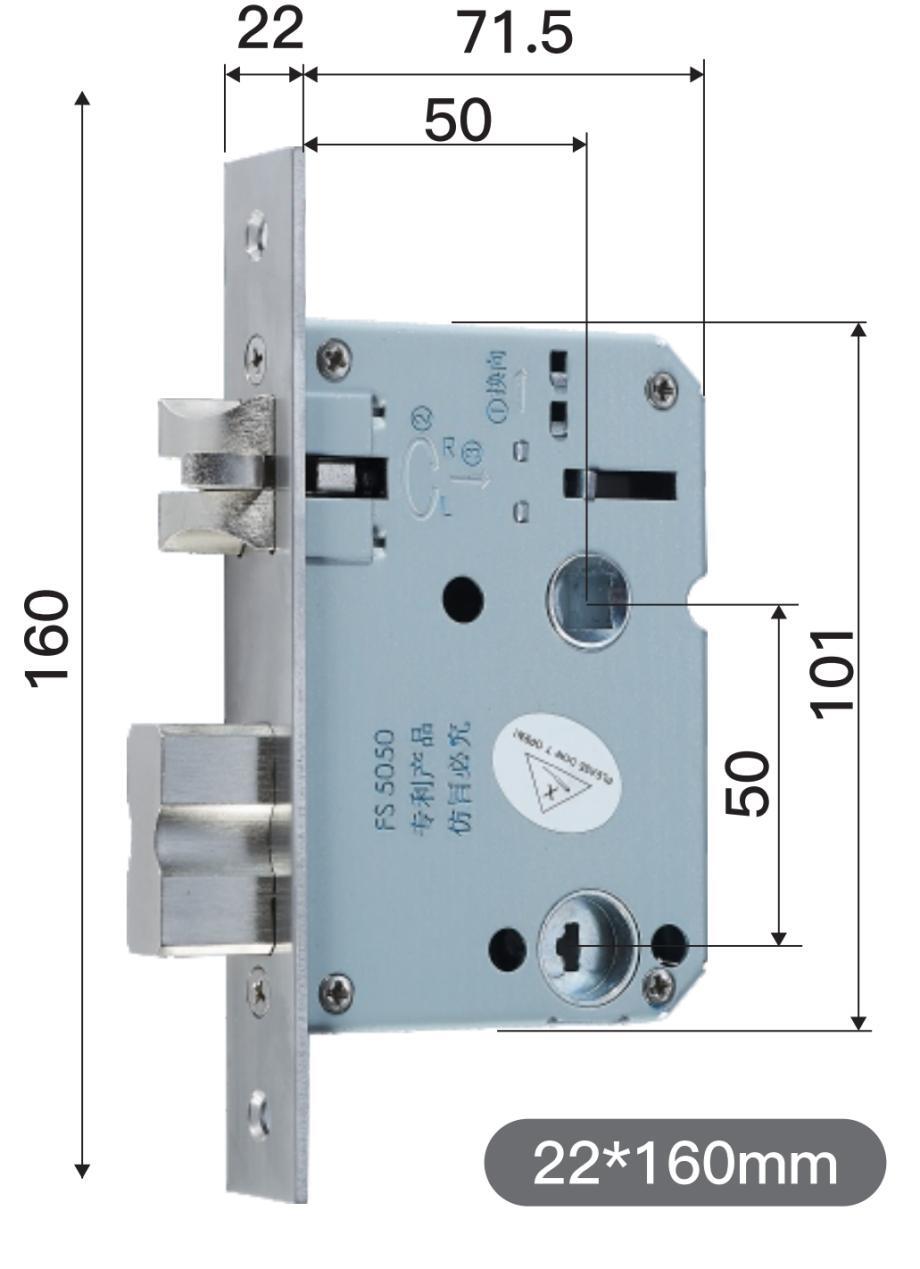 If You Are a Landlord Or Hotel / Motel Owner, This Lock Would Greatly Make Your Work Easier And More Convenient.
⇒ You can manage multiple locks on your mobile phone, even if you have many rooms at different places, it can be easily handled.
⇒ You can remotely send electronic key or password to your tenant or guest. Even if you are on business trip or on vocation, you can also run your hotel/motel.
⇒ You can set the effectiveness of electronic key or password to be: Permanent / Limited Time Period / One-Time, which can be respectively for long-time tenant, short-time tenant, room cleaner.
⇒ You can also delete the guest's unlocking privileges right away remotely. You don't need to worry about arrears of rent, or changing lock after tenant moved out.
⇒ You can check unlocking history (who/when/how) on your mobile anytime, to keep your rooms safe all the time.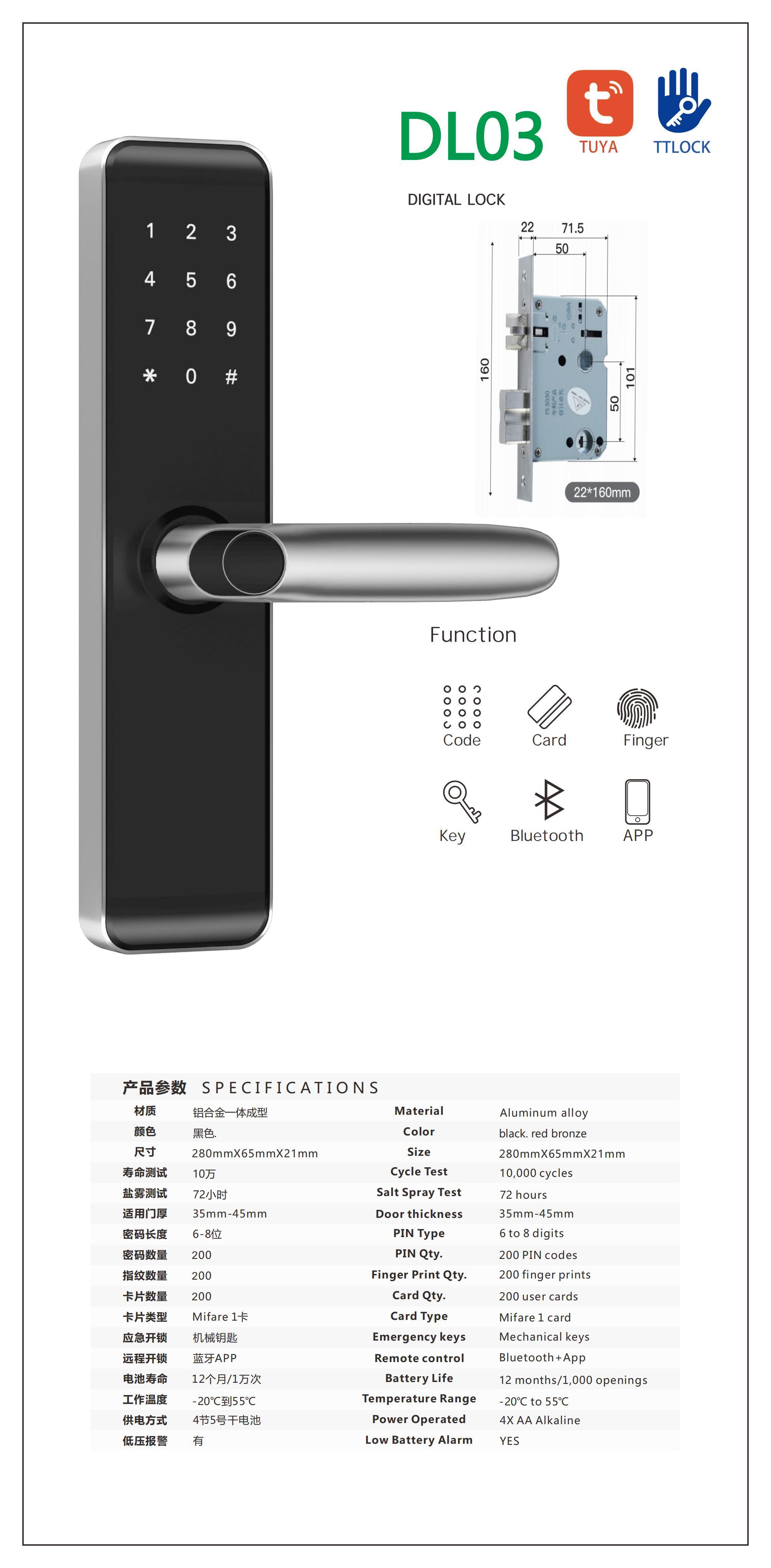 Your cart is currently empty.