Newgy cabinet code lock 937
stars, based on 0 reviews
Newgy cabinet code lock 937
Secure control by level management.
Keypad with backlight for easy distinction.
Indicator blinks while in locked status.
Wrong code or illegal card alarm.
Low battery alarm.
Anti-picked (prized) alarm.
External power back up.
Stainless steel material.
Three ways to open: RFID card, code or card+code.
Technical Parameters of Newgy cabinet code lock 937
1. Color: Silver.
2. Material: Stainless steel.
3. Work by 4 pcs AAA battery.
Open lock by code or RFID card.
4. Weight: 0.45/pc.
5. Suit for both wooden and metal cabinet door.
Wooden door thickness suitable: from 16 to 25 mm.
Metal door thickness suitable: Not limited.
6. Both Open model and personal model.
Open model: Password can be only use one time.
Personal model: Long term valid password.
9. H.S code is 8301 4000.
10. With mortise/Lock mortise.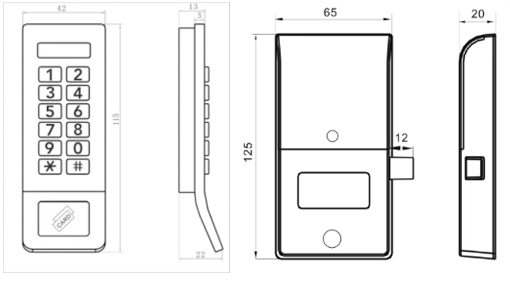 Your cart is currently empty.