Thumbprint door lock DL01
stars, based on 0 reviews
NEWGY Thumbprint door lock D500
Product features
1. TTlock APP.
2. Multiples unlock way. Fingerprint,key,IC card,passcode and mobile phone NFC.
3. Phantom password anti peeping.
4. USB emergency power supply.
5. Combine unlock.
Technical Parameters for NEWGY Thumbprint door lock DL01.
Material
Lock front: aluminium alloy
Audio English audio guide
Power supply 4.5V-6.5V (4pcs AA batteries)
Working current Less 280mAh
Working temperature -10 to 60℃
Working humidity 20%-93%
Unlock way:
Fingerprint, password, IC card, Key, remote controller (Optional), Tuya or TTlock app (Optional)
Fingerprint users 200pcs
IC cards users 200pcs
Passwords users 100pcs
Fit door type Wooden door
Warranty 1 year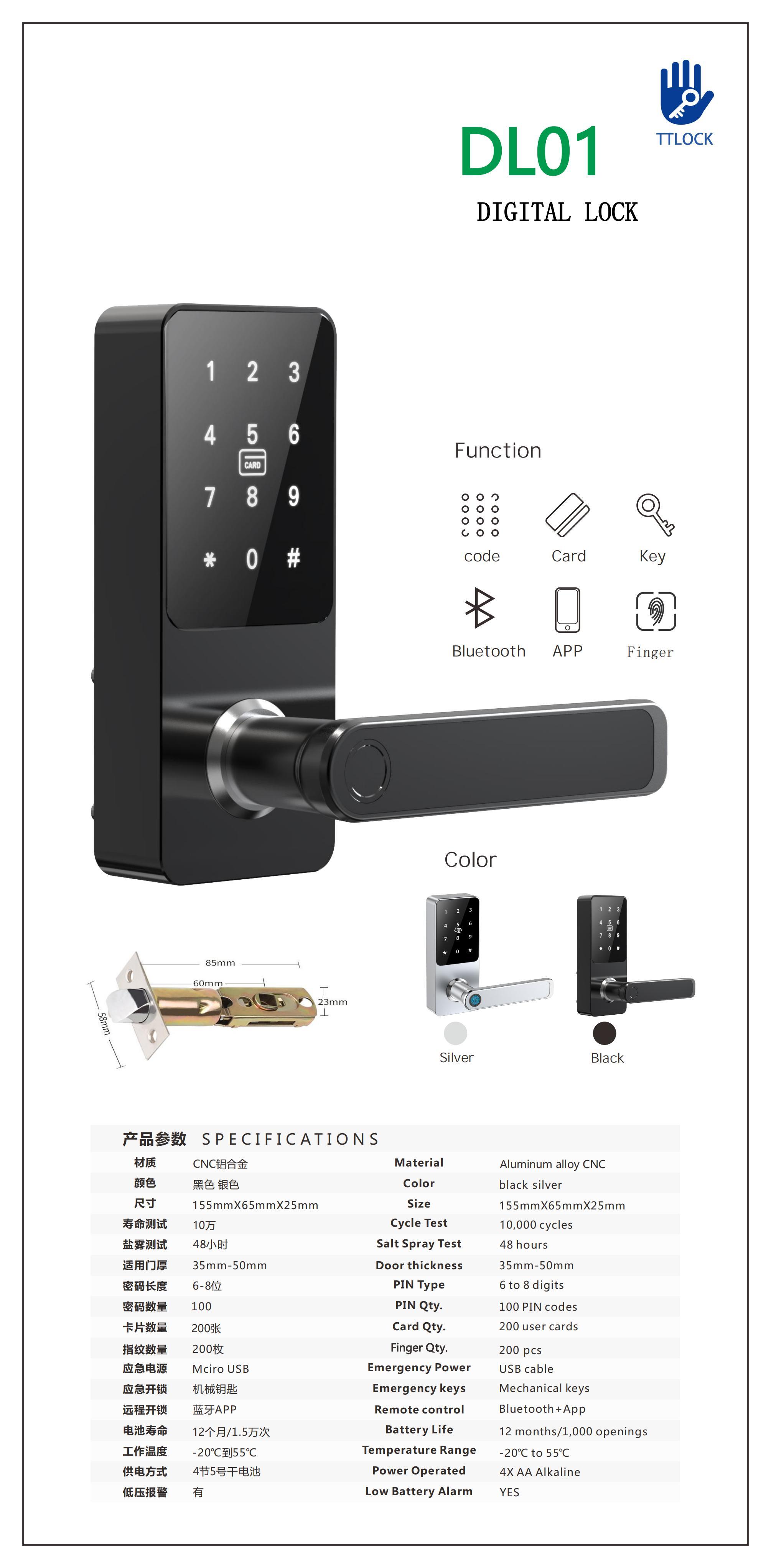 Your cart is currently empty.